Spelunky News!
Hi there. There were not a lot of runs submitted the last several days, but still about 10 to go over. On top of that, there was an insane streak of at least 7 massive dailies. I think all of them had the potential to be $3 million. I'll start with the speedruns.
d_tea nailed a super impressive 43:58 All Journal Entries speedrun! He used the journal entries tracker for the run that Sashavol created. This moved him up to 2nd place in the category, less than 4 minutes behind BumCommando's 40:09 WR. It will be interesting to see if either of them push for a sub 40 minute run!
HiDefLoMein has been trying some AJE lately, but got back to hell runs for a 25:13 Hell PB. It's been a lot of fun watching him stream his progress.
ShinGraywords is another regular Twitch streamer. He worked on All Shortcuts + Olmec off stream this week, and nailed a 31:02 with a 25:40 key delivery split. I've seen improvements in Shin's low% platforming recently, so I think he is on the verge of a breakthrough there too. Looking good, Shin!
Next up, we saw Grooomp nail a 3:07 Low% PB. The run has a well-done 3 bomb Olmec fight! He's been on sub 3 pace so many times at this point late into the run, I keep expecting his next run to be a 2:5x. It's still an awesome PB and great job, Grooomp. I also wanted to mention Grooomp got a really cool 9.9 second jungle in a non-pb run which you can view here. It's gotta be the fastest jungle anyone has ever had in Spelunky!
In addition to going crazy on some dailies this week, krille71 got two crazy speedrun PBs. His 4:12 Max Low% was an enormous improvement of over 3 minutes. Even more impressive was the 2:13 No Gold Any% PB he hit! This run was sub 2 and thus WR pace into the temple, and without a compass! He opted for some safe plays in the temple which was probably a good idea on this type of run. Otherwise, it is likely that run will just die to gold or something killing the player. He also had to improvise a bit on the 6 bomb Olmec fight due to spawns, but in the end he did it great. He can now go all-in on the temple on that run and perhaps we will see something even stronger from him, but yeah, this run was great and great job Krille! Krille reached 921k on the main ranking as well, and is only 3.5k behind SpelunkyGod for the #3 spot!
ix has been hard at work completing challenge runs. This time around, he finished Max Any% and Max Hell%. His times were 8:49 and 18:28, respectively. ix is only one spot away from the top 25 now, and only the "big 4" challenge runs remain - No Gold Hell%, Max Low%, Eggplant%, and Low% Hell. Good luck, ix!
Notester82 made an appearance this week to hit a 9:17 No Gold run. Note has been watching a lot of streams lately and learning a lot. He also seems motivated, so expect improvements from him. Nice job, Note.
I (Kinnijup) got a Low% PB, a 2:44. This was just over two seconds improved and I was really happy with it! It's the first time I've been in the top 5 on Low%.
The last speedrun done this week was a 4:19 Draining Olmec% by HecticXXX9001! It is great to see Hectic playing again. He has had multiple sub 3 Low% pace runs die late recently, including a likely low 2:5x pace run die in the middle of 4-3. I really look forward to hearing more from him! Good luck, Hectic
Next up, I'll go over all the daily action.
First, we have a new face to the site, kroogah. He got a 337k daily highscore PB! Great to have you and good luck, kroogah!
Lastly, I'll go over that string of crazy dailies. We went over a couple of these on the other updates, so I'll continue from the June 26th daily. I (Kinnijup) finished with a $3,380,775 on it, setting a new daily highscore world record. krille71 finished a $3,377,675 score on it, taking the daily average world record! At the time of finishing this daily, his daily average WR was $3,067,117. This daily is also the 2nd best daily ever done. d_tea held the daily average world record for as long as I have been playing this game (since early 2014), so this was quite an accomplishment for krille!
It is important to note how impressive d_tea's daily dominance was over the last few years, and saturnin is hard at work (as usual) on a daily average WR history sheet. I'll let you guys know once we have that together! Simply because Mossranking and the news are relatively new, d_tea did not really receive as much credit as he deserves for all of his hard work on dailies. It will be nice to show that in the daily average WR history sheet. tea's daily average still sits over 3.05 million as well (currently $3,054,865), which is ridiculously impressive!
curticus2 also got a super strong score on this daily, a $2,876,975! This helped boost his average to $2.335mil. He also managed to pass BumCommando for the #7 spot on the main ranking! It is really neat to see these two trading off spots and improving their overall score - good luck to you both!
Lastly on this daily, Hectic got a $1,218,850. This is his 2nd highest-scoring daily! his daily average is now near 1 million, currently sitting at $943k. Nice to see you trying some of the good dailies, Hectic!
The June 27th daily was not quite as good of a seed, but was still over 3 million. I managed a $3.049mil score on it.
The last 3 million+ daily in this string of dailies was the June 28th daily. I finished a $3.209mil on it. I briefly held the daily average world record at $3,080,565 with this daily. I only held it for about half a day though, because krille finished with a $3.226mil score, edging my score out by 17k! With this daily, he pushed the daily average world record to where it currently stands: $3,106,622!! Krille is in a great position to hold this record as well, as 5 of his top 10 dailies are in the top 11 dailies of all time! Additionally, his bottom few dailies are weaker than me and d_tea's, so he stands to gain more than either of us on any daily he finishes. You can view the top 50 dailies of all time here. Great job getting the record and being the first with a $3.1+ million average, Krille!
Lastly, we had a strong showing from Patdog56 on the current daily (the June 30th daily). He hit his 4th daily over 1 million, scoring in at $1.024mil! This helped push his daily average to $1.032mil. Pat has greatly improved his score running ability this year and I look forward to his improvements! Looking good, Pat.
Take care,
-Kinni
Tweet
First news I'm writing from California + WR history page created!
Posted by Kinnijup on June 25th, 2016 @12:58PM
Hey gang, I'm in California for 1 month. That doesn't mean I'll skip writing the news though! Today, I've got about a dozen runs to go over.
First up, saturnin (with a little help from me, Saibot, and Buddy) worked hard to track the history of Spelunky WRs in the main 4 categories. He used basically all the information we have and came up with 4 super cool lists! You can view this spreadsheet here. You just need to click the tab at the bottom to switch between speedruns and scoreruns. Additionally, here is a picture of each that makes it easy to see. Click on the picture to see it:
Score:
Low%:
Any%:

Hell:
Now on to the runs :D
First up, BTA88 got just under $2 million on the June 24th daily challenge. He managed a $1.971mil run, enough to bring his daily average up to $1.987mil. BTA has only recently been considering some of the Hired Help strategies on dailies. Once he gets one of those guys, I think we will see a big daily highscore PB for him. Good luck, BTA!
Next, we saw krille71 just barely missing the long-standing All Shortcuts + Olmec WR. Krille nailed a super impressive 16:45.860 to d_tea's 16:45.150. Also impressive, is this run was deathless! It had a 14:52 key delivery split, which is also 2nd place for that ranking. Great run, Krille! This helped boost Krille's Mossranking score to over 910k. It's currently at 912k. He is not far from SpelunkyGod's 3rd place position now. SpelunkyGod has 926k points. Good luck, Krille
theZaxanator got a big 1 minute + PB in Big Money this week, hitting a solid 8:33! Zax is more than capable of pushing this under speedlunky, but for now it is already impressive. Zax is getting close to Low% Hell, and has been streaming his attempts. Be sure to follow him here as it is a lot of fun to watch!
BumCommando got 2 PBs this week! I am always super excited to hear from Bum, so these runs were great to watch. He nailed a sub 3 Max Any% run with out of bounds worm strats! (called Jubbuporting for some reason >_>). His time in the end was a 2:54. He is now the 6th person to complete this run as a sub 3 run with the teleporter! His other PB was a really good watch, as well. He hit a 6:45 No Gold Hell time. Many troll things happened on this seed (check out the crust contents in 4-1), and it was a lot of fun to watch! Great runs, Bum
NightHarvester continues to climb the charts, and for this update he submitted 2 sweet runs. A 7:27 Max Hell run, and a 3:48 No Gold run! Max Hell is not an easy run to complete, and Night managed to get it significantly under speedlunky so far. It is strong enough to be adding to his Mossranking score, as well, as it is his 4th best ranked challenge run. Night is nearing the top 15 on the ranking, and currently sits at 17th with 487k points! Great runs, Night.
I (Kinnijup) got a small score PB improvement, which was just enough to reach the WR. It feels weird to talk about my own runs, but I did want to say it was pretty bizarre because it was WR by just $25 points. This is the lowest amount of points possible to get in Spelunky. The final score was $3,461,975 to Krille's $3,461,950.
kvec got a daily highscore PB, a $1.342mil run on the June 6th daily. Score is one of the areas where kvec stands to gain the most Mossranking points, and it's looking good already. Good luck on dailies, kvec!
TheMFC improved his daily highscore PB to $557k. Once he gets a seed with better resources, I'm sure we will see him break $1 million. Good luck, MFC!
Lastly, ix got a nice Low% No Gold run, which also counted for his regular No Gold PB. He is doing safe strats for now, and managed an 8:19. It is pretty clear he can get this lower, but it's looking good already! Good luck in future runs, ix
That's all for now, take care!
- Kinni
Tweet
Brutwarst reaches #3 in Low% + about 25 new runs O_O Also some hype dailies =D
Posted by Kinnijup on June 21st, 2016 @12:07AM
Biggest news for this update was Brutwarst's 2:40.419 Low% run. It was "only" a .099 improvement, but it was a significant one. It managed to push Brut ahead of Pibonacci by .001 in Low%! You can view Pib's killer run here. Brut now holds the 3rd place position in Low%, and it is well-deserved. Good luck pushing for WR, homie
Many other great runs were done too, so let's hop into it.
Grooomp got the plasma cannon to the City of Gold on a score run!!! I knew he was reaching 3 million potential a couple months ago with some of his progress on dailies, so it was awesome to see him get a $2mil+ PB. He nailed a $2.329mil run! Something else particularly impressive about this run was he did it with no kapala until 5-2! Great job, Grooomp, and good luck on the next one.
ix was very busy with Spelunky the last few days! He got a big improvement to his Low% time, which beat his Any% time by 90 seconds! He hit a 4:15. He also did a 26:15 Max Hell run that also counted for Max Any%. Trying his hand at no gold, he hit a 13:16. He also worked on All Shortcuts + Olmec. For this, he submitted a 35:55 with a 32:56 Key delivery split. Lastly, he improved his daily highscore PB to $1.372mil! Great work, ix!
Next up, we have someone who has been chatting with us all on Twitch for quite a while, and has recently started streaming himself (www.twitch.tv/myusernamecanbeover25). He is usernamecantbe25 and he already has a high skill level. He even made it to 5-2 on a Low% Hell run so far!! For this update, he submitted a 4:09 Any% which was also Max Any%! Nice to have you, 25!
AlphaChannel worked on Low% No Gold and managed a 6:58! This also counts for his No Gold PB. Alpha has also recently started working on Low% Hell. It is definitely within his skill level so I am really excited to see what he manages! Good luck, Alpha.
HiDefLoMein finished his first Low% run! He did it in style, too, nailing speedlunky! His final time was 7:36. Particularly exciting is the olmec fight! He also completed a 39:41 All Shortcuts + Olmec run! HiDef is now running some AJE so we will likely see something from him there soon, as well.
Next, we have a new face to Mossranking. shru submitted an $872k daily that also counts for his highscore PB! You can see the leaderboards for this daily here. Nice to have you, shru
BTA88 has started trying his hand at speedruns, and he's already hitting some skillful times. So far, he managed a 44:48 All Shortcuts + Olmec run, and a 5:25 Any% run! BTA has continued to do dailies consistently, so I think we will see some improvements to his daily average when the seed is good, as well. Good luck, BTA.
CamoNinjazz did a cool 9:04 Draining Olmec% run, and a 5:32 Any% run. Nice to see you trying some of the interesting runs that are not often done, Camo! Good luck in the next run you try
Peglah submitted a 5:19 Any% run that was an aborted hell run. Looking at some of the nice plays on the run, it is clear he can do a much faster one if he doesn't focus on hell. Either way, looking good already, Peg!
Next up we have some solid dailies to go over. Golem managed a 1.99mil daily on the June 18th daily, the leaderboard for which you can view here. Bum nailed a $2.2mil run on it! Also, I (Kinnijup) managed a $3.02mil daily on the June 19 daily. A big daily also happened on June 21st, and Krille71 got $3.16mil on it!! A big thing that happened with this daily for Krille, is he passed me for 2nd place in daily average! He now has $2.997mil daily average, just over 1k ahead of me and only one daily PB away from that 3m. Great job, Krille!
Linkruler submitted a very well-done 6:37 Max Hell run that actually beats Bum! With a teleporter, a much faster time is possible (due in particular to the worm level being much faster with it) but this time is already great and ranked 6th! Link has been trying good score runs when they come up too and managed a 548k mines. Link has always had the potential for a $3 million run but the game has been very unkind to him on the seeds it does end up giving him. If you don't focus on score runs, Link, that's okay too. The important part is to enjoy yourself
Last but not least, bootsthatshoot shook off a week's worth of rust and nailed a Low% PB already!! He hit a 3:15. The run was very well done, and he managed to handle a few troll situations in the temple without losing additional time. His run also had a completely solid 4 bomb Olmec fight! Great job boots, always looking forward to hearing from you
That's all for now,
-Kinni
Tweet
Krille71 sets High Score World Record : $3,461,950 (an in-depth analysis)
Posted by saturnin55 on June 20th, 2016 @01:52PM
For a third time in a little bit more than 3 months, the score world record was beaten again. Krille71 completed a spectacular run for a mind-blowing score of $3,461,950, that's $12K more than the previous record!
Let's remember that in April 2016, SpelunkyGod acquired the WR by $40K over Kinnijup's former WR run. Less than 2 weeks later, Kinnijup took back the title, but this time, with a tiny margin of $3,675, thanks to a pot in Yama's chamber. I think it's safe to assume that most of us thought there wouldn't be changes for a while but Krille71 proved us wrong by taking back the title with an amazing run we will analyze in-depth in the following paragraphs.
Krille71 is the score world record holder for a second time. The first time was almost 2 years ago, in July 2014. He also has the highest Daily Challenge High Score run and is sitting just a few thousands under a $3M Daily Average score. Krille71 is a very experienced and technical score runner in the community, definitely one of the elites and he proved it again with this run.
You can either watch a very well-edited short summary video of the run or the full 3h run:
| | |
| --- | --- |
| 17 minutes summary video : | Full run vod : |
| | |
Now let's get into it!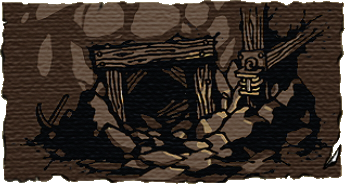 The run started with a jetpack, mattock, gloves speciality shop at the bottom of 1-2. The Udjat Eye was, of course, also found in the level, giving the needed early visibility. Only 2 bomb bags were found, so most of the work was the result of the 1-2 mattock that broke early into 1-4 and the mattock found at the bottom of the 1-4 snake pit. Exiting the mines, Krille71 had only 1 bomb left and a mattock with a solid score of $464,400.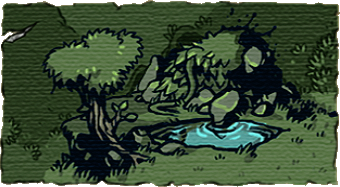 The early Jungle was very worrisome. Even if 2-1 was great, yielding almost $200K, the resources were in a dire situation exiting 2-2. The mattock broke and the bomb count was at zero, so a few pots had to be broken without pot strats and even a few crust gems were left uncollected. The survival of the run would rely on finding bombs into 2-3 to uncover the black market entrance. A 2-3 rushing water was great news scorewise but bombs were still needed for the run to continue. The suspense didn't last long because right off the bat, a bomb shop under the entrance gave the run a second breath. It's always exciting to discover what's at the bottom of Old Bitey's pool. He wasn't disappointed! 9 chests were sitting there, two of which were vault chests.
The late Black Market itself was a bit of a let down. Only 18 bombs were in it and it didn't contain much money. Still, even with 2 average jungle levels, the 2 other levels pushed the Jungle score to an exceptional total of $575K. Overall, he managed to get out of the Jungle with over $1M, which is very good.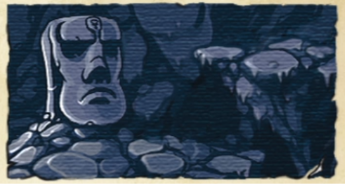 The Ice Caves were very good and and yielded a nice amount of gold and gems in each level. The Moai Head was in 3-2 , a level in which Krille71 was able to kill the exit shopkeeper and collect his gold for extra money. 3-3 was uneventful, using mines to get the gems as well as doing some UFO mining to save bombs. The bomb count was still not at a level were he could afford to bomb for chunks of gold. On 3-4, the vault shopkeeper was tricky and got stuck into a weird layout but Krille71 managed to guide his AI into the abyss.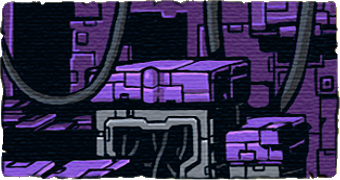 In every score run, the Mothership is always a tense level. Saving the robot while avoiding all the perils of the mothership is a task easier said than done. Krille71 got his hands on the mighty plasma cannon early in the level (after a scary drop of the cannon near the abyss). With a lot of calm and efficiency, he cleared the level and made it out with the robot. Robot shenanigans are an integral part of score runs and the start of 3-4-2 was surely a great example of this. The robot went full berserk mode to grab a rock that was sitting on a platform next to the entrance. The robot jumped over the abyss and then point blank threw the rock at a yeti that was next to a mammoth. The yeti flew into a mine that exploded and took the mammoth at the same time. All this time, Krille kept his cool as the horrific events unfolded in front of him and he was able to grab the little renegade before something even more tragic happened.
A safe spot was made and after collecting everything using the mines and the plasma cannon, Krille71 was ready to enter the dreaded Temple with over $1.5M! The Ice Caves is a world where we often see numerous, almost empty, and bland levels. Getting $500K throughout all six lce Caves levels is quite good.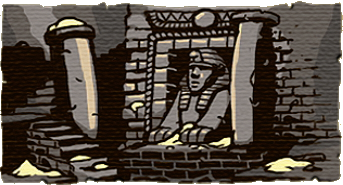 The Anubis welcome committee was at spawn to greet the visitors. Fortunately, the robot was out of shenanigans and behaved well. There was enough room to maneuver and kill Anubis easily. A natural safe spot was also found but once the ghost came, Krille71 opted to make a new safe spot as it was too risky to let the robot sit in the center of the level. With great precision, he handled the plasma cannon and collected every gem and bit of gold. Remember, at this point Krille71 is still low on bombs. He can't afford to spend uncessary bombs because he'll need them later if he needs to use the ball and chain or make room in some tricky Hell layouts with more precision than the plasma cannon allows it. It was with some relief that a vault was found in 4-2. Being Temple vault trolled is one of the worst thing that can happen in a score run as it is something that a player has absolutely no control over. Fortunately, it wasn't a worry anymore. The exit shopkeeper tried to ninja jump his way to our spelunker but thanks to Krille71's swift reflexes, tragedy was avoided and the shopkeeper was sent to a quick and painful death by receiving a sticky bomb in the face. $472K was collected in 4-2, setting an impressive total of almost $2M entering the City of Gold.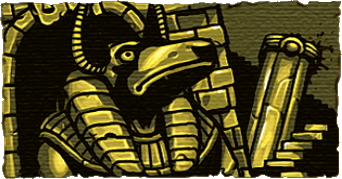 The City of Gold is another pivotal piece of a score run. We've seen many City of Golds that are fairly devoid of gold, while the best are massive subrooms of pure and solid gold and gems eveywhere. The difference between a bad City of Gold and a good one is extreme and is a very important factor on the run. Amazingly, Krille71's City of Gold was very impressive and one not often seen, yielding a total of $630K. Some mummy vomit farming happened, raising Krille's hit points to 51. Those extra hit points can really make a difference with spike balls or an unlucky situation with a shopkeeper. The Olmec level was pretty good even if it wasn't possible to have permaghost. At this point, Krille71 is sitting on $2.7M entering Hell -- only a handful of score runs have ever had this crazy a pace, and at this point he was $125K ahead of the current WR.
It seems like as the score world record gets higher, Hell is often where every hope and dream is broken. You want to have an opportunity to ghost Yama's chamber by acquiring permaghost, ideally as late as possible because using the plasma cannon with a ball and chain in Hell is...well, Hell. 5-1 gave Krille71 the first needed altar, but since it was only his 2nd altar he would be destroying, he would still have to find another altar in the next two levels. Notice that Krille71 saved a lava pool until the end so he could get rid of the ball and chain quickly. A scary moment happened in 5-2: a spike ball was freed but luckily stopped its destructive way into a nearby lava pool, minimizing the damage to the gold and the gems around it. Entering 5-3, Krille71's lead was melting like an ice cream cone in the sun. He still needed a good level and an altar to keep his hopes for WR alive. A few seconds into the level, the coveted altar was spotted. Yama's chamber ghosting would happen! The 5-3 layout wasn't easy to maneuver as it contained numerous dangerous spike balls, but Krille71 made his way through the level slowly and steadily using the plasma cannon. Precision ghosting around the spike balls isn't easy and requires nerves of steel. Everything was executed perfectly and the final stage of the run was about to unfold. Krille71 had a $17.3K lead, he knew he would get WR but he still needed to get rid of the ball and chain while avoiding Ox Face, Horse Head, and other enemies (but mostly the ghost itself). He methodically ghosted all rubies from Yama's throne. He then killed Yama with his shotgun and walked to the exit to celebrate his incredible run with Yang!
What an awesome run by Krille71, setting the bar for this category even higher! Will $3.5M happen? It's theorically possible, but in the meantime, let's give our spelunker all the congratulations he deserves for his masterful gameplay and endurance throughout the run. The run only lasted 3 hours and 11 minutes, which means that Krille71 is able to think and plan quickly and with accuracy -- two skills that are certainly not easy to mix together!
Congratulations Krille71!!!
-- saturnin55
Here are the complete splits for the run :
Tweet
A lot of players making strides just outside of the top 10 this week!
Posted by Kinnijup on June 17th, 2016 @10:35AM
Morning, got about 15 runs to make note of today! :D
First up, Grooomp got a really solid 4:34 Max Low% run! He landed in 7th place here and only missed Buddy7heElf by 1s, which is not an easy feat. Grooomp's run had a 25s Low% worm level which is extremely fast, and pushed him over 600k on the main ranking! He's now made some distance betweeen himself at #13 and SchnitzelDX at #14. Grooomp's run lost some time to troll layouts and spawns in the mothership, 4-2, and Olmec. Looking at his play, there's no reason to think he can't do a sub 4 on a better seed. Great run, Grooomp!
Next up, we had saturnin55 get speedlunky in Hell%, and by a big margin. He nailed a 6:43! Now that he is happy with his Hell time, he plans to go for some of the riskier plays. I think we will see more improvements from him here soon, but for now it's looking good! Saturnin has also been working on score runs and dailies consistently, so we will likely see improvements from him there once we get some more good dailies.
theZaxanator submitted his first All Shortcuts + Olmec run! He managed a 23:02 with a 20:27 Key split, so it's already looking good. Simply because the run is so long (comparatively), finishing a good run of this nets quite a large deal of points on the ranking. So, Zax gained quite a bit there! Zax has been working on finishing up his last few remaining challenge runs recently, and only three Low% runs remain. These are Low% No Gold, Max Low%, and Low% Hell. He has been looking for Low% Hell seeds lately and already had a run into 5-3. I know he is more than capabale of finishing that run, so we can expect to hear from him here soon. Good luck Zax!
Saibot got his first $1 million+ run! He did it on a daily challenge, the leaderboard for which you can view here. His final score was $1.15mil. Looking good, Sai! Saibot has consistently been doing daily challenges, so expect his average to improve. He currently sits at $596k.
Next up is a new face to Mossranking - koreanprideno1. He has been doing dailies for a while, but only recently found Mossranking. He joins the site with a daily average of $653k, so it is already looking promising. He got his best score on a daily this week, $1.24mil! Good luck and nice to have you, koreanpride
CamoNinjazz completed a Basejump% run that also counts for his Hell% time, a 21:23. Nice to see you playing some more, Camo!
Next up, Abob71 finished a really nice looking 5:15 Low% No Gold run! He has been working on Low% No Gold a lot recently and can easily get this under 5, but for now it's looking great! This also counts for his regular No Gold PB, so he gained some points there, too. Additionally, he improved his Max Any% time to a 6:45. He is getting better in the worm and this was another seed where he was looking for a hell run, so I know he will take it down again. Abob is someone who we can count on for regular Spelunky streams on Twitch, so be sure to check him out at www.twitch.tv/Abob71. Keep up the great work, Abob!
Lastly, we have ix submitting two runs. He submitted a 9:32 Hell run, and 5:50 Any% run (which also counted for No Teleporter Any%). ix has done dailies for quite a while (with 393 dailies done) and is starting to really improve his speedrunning. Good luck and looking good, ix!
That's all for now
-Kinni
Tweet
Milcman gets a massive daily, Buddy returns, and more runs =D
Posted by Kinnijup on June 14th, 2016 @09:49AM
Hey gang, I've got 12 runs to go over today, counting for 17 categories. Let's hop right in.
First up, I wanted to talk about some of the stat changes for Krille71 with his recent score WR of $3.461mil. I mentioned his run last time, but did not yet know what it would do for his rankings. The biggest news in that regard is he passed me (Kinnijup) and d_tea (who was previously at #1) on the score subranking! This subranking takes into account normal highscore, daily highscore, and daily average. Another big move for Krille is making it to #5 on the main 4 categories subranking. He edged out Pibonacci and is now very close to Bum! Last but not least, it also pushed his score on the main ranking to over 900k! WTG Krille!
Next up, we heard from MilcMan. He has been playing Spelunky since mid 2013, and just now got added to Mossranking with a $2.98mil daily! This is a ridiculous score for his first $2 million+ daily run, clearly showing he can get over $3 million in both a daily and a regular run. MilcMan has some other solid PBs in Spelunky (like a 3:15 Low%) back from when he didn't really record, so hopefully we will hear more from him. I knew he had the ability to do some crazy things in the game with all of the precision intensive challenge run attempts he always did, so it is awesome to see him trying some runs for Mossranking.
Another sweet score run done was Patdog56's $2.06mil regular score run! Pat has gotten really efficient with robot and hired hand strats to get the plasma cannon into the City of Gold, and I think he will continue to improve his score PBs. Looking great so far, and congrats on $2 million, Pat!
Buddy7heElf came back to get a ~2 second Low% PB that helped him pass 3 people! He hit a 2:53, enough to reach #8 in Low%. The run was very well-done with some fast temple levels and a solid sub 31s Olmec fight. Great to hear from ya, Buddy :D
falafel_raptor got in on the action with a sweet 3:32 Low% run. With a more generous seed on the early game, I think we will see falafel get a run closer to 3 minutes! Great job, falafel.
HiDefLoMein finished his first sub 30 minute hell run, with a 29:41. He has been streaming his attempts regularly, so be sure to check him out at www.twitch.tv/HiDefLoMein
ShinGraywords finished his first Low% No Gold run! He also did it in style, with a 6:44. Be sure to check out the scary dark 4-1 and the way he finished the Olmec fight! Great job, Shin. This run also counted for his regular No Gold PB, so he gained quite a bit on the main ranking. He now only has 4 challenge runs left to complete, and I know he is ready for them!
Sedoxa got a PB in a cool category that not many people try, Max Any% No Gold. He hit a 6:43! Great run, Sed.
I've seen Sedoxa just barely miss out on some sub 2:30 Any% runs due to standard temple BS, so I think we will see something good from him with the teleporter soon. He would gain a lot of points with a finished teleporter run.
AlphaChannel tried his hand at Max% runs this week, and finished his first run of Max Any%! He got an 8:44. Great to see you branching off into some of the challenge runs, Alpha! Alpha is a guy with good PBs in the main categories, and very capable of moving up the ranks quickly with some more completed challenge runs. Good luck, Alpha.
Last but not least, we have denis1080 with a $547k score run. Looking good so far, denis!
Great runs, guys.
-Kinni
Tweet
Krille gets score WR O_O
Posted by Kinnijup on June 9th, 2016 @09:29AM
Hey gang, a lot of things going on in the last 4 days. The biggest news is Krille71 took home the score World Record with a massive score of $3,461,950!! He edged mine out by $12,300. There will be a longer article posted about the run in the near future with the video of the run as well. Congrats Krille!!!
Another big run that happened this week, was Brutwarst improved his Low% PB by about 3 seconds to a 2:40.518! He just missed Pibonacci's 2:40.420 by .098 (and the 3rd place podium spot) but I think it is clear Brut will improve this and likely do it soon. He hit a crazy 59s into the ice caves split on the run, as well. Only a handful of sub 1 minute into ice caves runs have happened. For a reference point, d_tea was 1:00 into ice caves on his 2:37.995 Low% WR. Good luck here, Brut!
meowmixmix has been trying his hand at Any% teleporter runs lately, and already managed to finish one. He hit a 3:08. Another impressive run he got done was a 4:51 Low% No Gold run! Both of these runs are super impressive, especially considering the little amount of time he has in the game!
kvec got some points by finishing a Max Hell% run, an 11:41. kvec has really skyrocketed up the main list recently, and now sits at #22. He will be entering the top 20 soon! The 4 remaining runs he has yet to complete are probably the 4 hardest challenge runs (Max Low%, Eggplant%, Low% Hell, and No Gold Hell%) but considering his rapid progress when he tries, I think we will see him start picking these off.
kvec also worked on Low% No Gold, and already had a sweet time. He hit a 5:46! This also counts for No Gold Any%!
Notester82 got a nice Any% PB, a 5:52. He's also working on Low% so we are likely to see some action from him there, as well!
I (Kinnijup) edged Buddy7heElf out by just a bit for the Eggplant% WR. I got an 8:50. There are at least 4 players who are somewhat active who can beat this time, so I think we might see this go down some more this year. Someone might also get a later eggplant or hired hand that allows an additional timesave, too. I also got a 5s Low% Hell PB, with a 6:09.
pj showed up this week to nail a 3:39 Low%. Really getting that time down now, pj!
He had to navigate a nasty beehive level on the run and handled it well.
ShinGraywords got a nice speedlunky Max Any%, a 7:42. I have a feeling now that Shin is back from vacation we will see PBs from him regularly. Shin also got a pretty nice Any% PB with a 2-1 Jetpack + Mattock. He hit a 3:25. I bet he can get this under 3! looking good, Shin!
jwhanson15 submitted his 2nd ever Hell run, a 49:45. He also submitted a 56:26 Big Money run! Good luck on your future runs :D
hideflomein has been super busy with PBs! This time around, he submitted a 21:35 Max Any%, a $651k score run, and a 40:10 Hell% run (also Big Money!). Nice job!
Saibot worked on one of his favorite categories, Max Low%. It really paid off, too. He nailed a 6:37! Really looking good now, Saibot.
Lastly, we got some action from theZaxanator! Zax and I have always talked to eachother about our runs, so I get really excited when he makes some progress. His Low% PB was pretty old, but he managed to improve it this week by about 8 full seconds! He hit a 3:17! Really great run, Zax!
That's all for now,
- Kinni
Tweet
3:36.363 Hell Speedrun World Record by Kinnijup
Posted by krille71 on June 9th, 2016 @06:37AM
Hell has always been one of the most insane speedruns. Since D_Tea finished his 3:44.411, it seemed that it would never be improved. But Kinnijup did that, and not only once, but twice. He improved his previous time of 3:42.571 by six seconds and achieved the hell world record with the final time of 3:36.363!
Much like Latedog's long standing hell speedrun, the run started low% into a visible black market entrance near the start of 2-1. 39 seconds into the black market is nothing exceptional but from there on, the run turned insane. A jetpack in the first shop, a teleporter in the mystery box and bombs and a compass in the two shops to the right was enough supplies for the rest of the seed.
Two fast jungle levels followed, and 1:10 into the ice caves is 6 seconds slower than his previous personal best, but that would soon change. Psychic presence on 3-2 forced the Moai Head to be in 3-3, thus allowing him to teleport straight to the exit instead of wasting time looking around the level. The next big rng section of the seed was 4-1. Anubis spawned in the chunk right next to the entrance, and Kinni took him down with two paste bombs. The path down to the exit was on the left of the level, so he bombed down below the entrance to save time. After a three second 4-2 he was 1:55 into City of Gold, an absolutely insane pace.
Olmec started off in a scary manner. The door to hell was slightly to the right of the entrance, so he was forced to first deal with Anubis 2 before bombing down. If he went to the right, he would trigger Olmec again and ruin the cascading strategy, so the only way to avoid Anubis 2 while the bomb timer ticked down was going straight upwards. A slightly mistimed cascade made the bombs blew up in the air, but luckily he had time to place another set of bombs before losing any time. The first try to lure Olmec into the four tile wide hole failed. He got Olmec down the hole on the second try, which resulted in about a four second slower fight.
The last major part of the run is hell itself. A time off 2:48 into hell is astonishingly, nearly never seen before. The hell levels were fast enough, but Yama was another deal. Extremely scary start, with an imp that from the cutscene looked like it would cause no problem and just fly towards the left side of the map. Sadly a floating tile blocked its path, and Kinni found himself in a really bad situation in the middle of a horde of enemies. After getting hit twice, he managed to reach Yama and improve his world record! He entered Yama with four hp, and left with merely one.
Overall, the seed was played exceptionally well, and really showed off the high skill needed to pull off a run like this. It is a remarkable feat to not only take home the world record in the most insane category, but also improving it a month later! Congrats Kinnijup for this amazing speedrun!
krille
Tweet
25 recent runs O_O
Posted by Kinnijup on June 6th, 2016 @11:16AM
Welp, this is the most I've had to write about. Had to go to the 2nd page of the recent runs this time :D That's good news ;) This is including runs that count for multiple categories, but there are still 17 unique runs submitted. That's also quite a bit for 3 days.
There were several big runs done, so again I decided to just not put any in the title as there were literally too many
To start things off, hbix finished a score run with the robot! hbix has some dailies from way back in 2013, and only recently started branching off to normal score runs. He got a $2.725mil run! Great run, hbix. With a better seed, it is clear hbix can do a 3m run so I hope he is motivated to continue! He has also been making big improvements in his speed runs, too. I believe he was mostly into score running until recently, and his speedruns are already looking good. This time around, he nailed a 3:49 Any%.
meowmixmix got his first sub 4 Low% run! He got substantially below the 4 minute mark, too, with a 3:37. I've seen him have around 2:10 into the temple, so he can even push this quite a bit further. He seems motivated so I look forward to hearing from him!
Hectic is back! He got a 3:10 Low% PB, which is a 4s improvement. Particularly exciting is the Olmec fight. He does the 2nd set of bombs earlier than most people do, and due to gaps below Olmec, he skips a cycle. Back when we did multistreams regularly, I remember Hectic being around 1:45 into temple on a couple runs. He was 2:00 on this one. I know he can do a low 2:5x run if he played more. So here is hoping he stays motivated! Good luck, Hectic.
Saibot also got a sweet Low% PB. So much action on Low% this week! He hit a 3:23 with a good temple. Low% runs are Saibot's favorite, and I think we will see more from him here soon.
Next up, Grooomp got a solid 3:39 Low% No Gold run. This helped him quite a lot on Mossranking, as it is his best ranked challenge run! He is now distancing himself from SchnitzelDX and bridging the gap to Sedoxa and Linkruler! These three guys being active and sitting just outside of the top 10 has been super exciting to follow :D
hideflomein is a new runner who is also getting into streaming! (check out www.twitch.tv/hideflomein). So far, he submitted a 7:26 Any% run, a 32:35 All Shortcuts run, and a $494k score run! Congrats on speedlunky!
Abob71 submitted a 7:18 Max Any% run, which was an aborted Hell run. I've seen him on a much faster pace than this into the worm, but for now it is looking good! Max runs are never easy. The worm is a pain without the teleporter, and with the teleporter, the mothership is still scary. Good job so far, Abob!
CamoNinjazz is making some fast progress on his runs, too. This time around, he nailed a 6:08 Low%. Substantially past speedlunky now! Way to go, Camo.
prenis submitted a $275k daily, and seems motivated to try some normal score runs. Good luck!
ix nailed a $1.13mil daily! This is his first run over $1 million. Congrats, ix!
Polodajaneiro is making big strides in his score running game. He managed a $941k run that ended in the mothership. He had already cleared most of the threats, so I think it is likely we will see a $1 million+ run into temple from him soon! He also got a solid No Gold Any% run to submit - a 6:37.
Patdog56 made an appearance this week to knock out a challenge run. He hit a 17:04 No Gold Hell run. Based on following everyone's progress ever since we added challenge runs to the ranking formula, No Gold hell appears to be one of the harder ones. Low% Hell and Eggplant% are surely the hardest, but I think Max Low% and No Gold Hell are the next in line. Congrats on nailing this one, Pat!
Lastly, we've got some big daily action to go over.
Bum hit a big 2m+ daily on the June 4th daily. You can view the leaderboard for that daily here. Bum got a $2.44mil run on it that pushed his daily average above $2 million! It currently sits at $2.02mil. He also managed to pass curticus2 for 7th on the main ranking, and is not far behind Buddy7heElf! Bum's daily average has held him back some ever since the site was created, but he has taken steps to improve it. He is ranked #4 on the main 4 subranking, a little bit ahead of Pibonacci and Krille71. If he is able to finish some Hired Help dailies or maybe try some ball and chaining (I know, it's cringey, but is what it often takes to get dailies comparable to normal score run scores), he can surely move up some more on the main list. It will take some time due to the lack of super good dailies some months, and Krille is also active with a higher skill level than some of his PBs show, so would be difficult to reach. Good luck either way, Bum!
BTA88 also got a solid score on this daily, nailing a $2.12m run! This is his 2nd highest daily, and helped his average a lot. It now sits at $1.975mil. He will surely get the 2 million average soon! BTA88 is a long time daily runner, who recently got in contact with the majority of the online Spelunky community. It is sweet to have him around.
That's all for now
,
- Kinni
Tweet
d_tea gets Max Hell WR, and NightHarvester completes Low% Hell!
Posted by Kinnijup on June 1st, 2016 @11:23PM
Hey hey hey! We got about a dozen runs to go over today. Here we go!
To start things off, d_tea improved the Max Hell WR by just over 2 seconds! He got a 4:25. This run was incredibly fast and well-done from 4-1 to the end - the fastest we have ever seen a Hell run done. It only took him about 1:47 to do this section! Great run, tea! With this run, tea is just under 2k from me now on the main list, as well!
Another big run this week is NightHarvester's 16:52 Low% Hell run. He handled everything really expertly on this seed, including being aware of some mechanics (like not tucking the bomb to get to the Book of the Dead in the City of Gold in some situations) that were really impressive. With this run, Night has a full score and timesheet for Mossranking's 15 runs for points! Great job, Night.
bootsthatshoot got a 6 second Low% improvement! He nailed a 3:20. He has had pacing for runs under 3 minutes and seems motivated. I really like watching his improvements. Good luck, Boots :D
I (Kinnijup) also got a Low% PB, a 2:46. This was just under 1s improved, but I was still happy to get it :D
meowmixmix is a recent streamer who we have been able to count on for several streams a week lately. (www.twitch.tv/meowmixmix). He had been going for a Low% PB lately, and managed to finish a nice 4:00 run! He's been into Olmec on sub 3:30 pace actually, so I am confident we will see more from him soon. Looking great so far, Meow.
Another guy right at the 4 minute barrier is denis1080. He nailed a 4:02! Both of these guys are super motivated and bound to get under 4 soon! Their Low% is also counting as their Any% PB, so they can surely beat the time if they want to start using more jetpack seeds, as well. Good luck guys!
Notester82 had submitted a score run last time, and this time he posted an 8:59 Low% (also Any%). Nice to have you around and good luck, Note :)
prenis is a newer player who has been in Twitch chats recently, and this week he took the step to submit some times. He submitted a 21:44 Hell% run, and a 4:58 Any% (which also counted for No Teleporter Any%).
That's all for now, happy Spelunking!
- Kinni
Tweet